Be more environmentally conscious.
It's the leading 2023 resolution right behind "go on a holiday". After the past three years it's easy to imagine that a renewed focus on self-care, mindfulness and reclaiming our creative selves also feature prominently on the 'must-do' list. Now there's a place in Melbourne where you can achieve all of the above.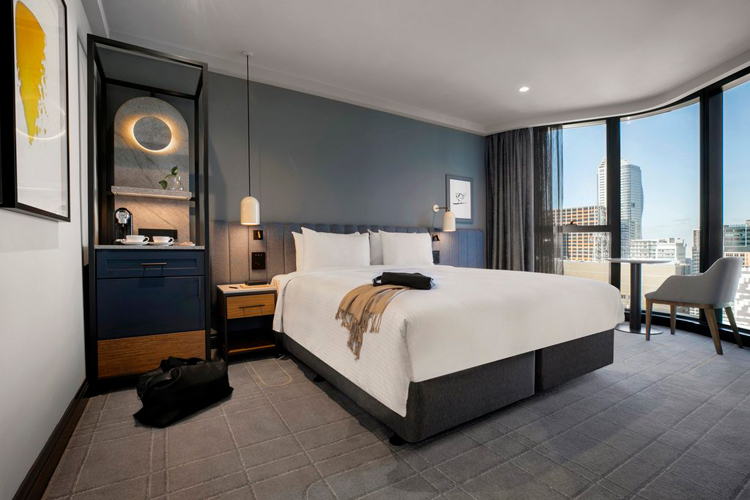 The recently opened Voco hotel in Melbourne's CBD isn't making an impact on the city's hospitality landscape. And that's the point. Voco's minimal footprint philosophy encourages guests to tread lightly wherever their travels lead them.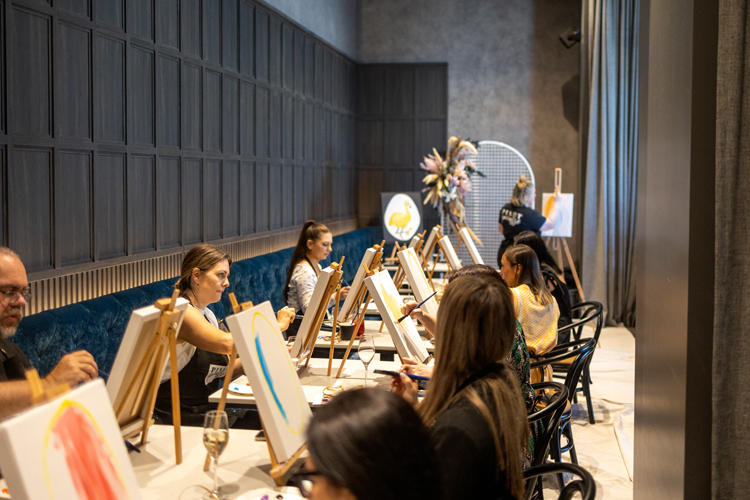 This is encapsulated in a statement piece created exclusively for the hotel lobby by environmental artist John Dahlson. The striking artwork applies foraged, duochromatic plastics – found washed up on Australia's coastline – onto an upcycled canvas, created from Voco's sustainable bedsheets, affixed with plant-based resin. The artist aimed to transform detritus and society's discarded everyday objects, as returned to us by the ocean, into something of cultural worth.
In keeping with this eco-conscious approach, Voco Melbourne Central is also home to its very own beehive and spent coffee grounds are transformed into fertilizer for their terrace garden. By switching from miniature to bulk amenities, the hotel has reduced waste by 80%, and guests will have a hard time spotting any single-use plastics inside the space – it's all glass water bottles and biodegradable straws. In the bathroom, aerated shower heads deliver that luxurious hotel bathing experience using far less water and, in the lobby, an ANZAC biscuit welcome upon arrival comes enrobed in an innovative compostable vegetable material that mimics the feel of plastic.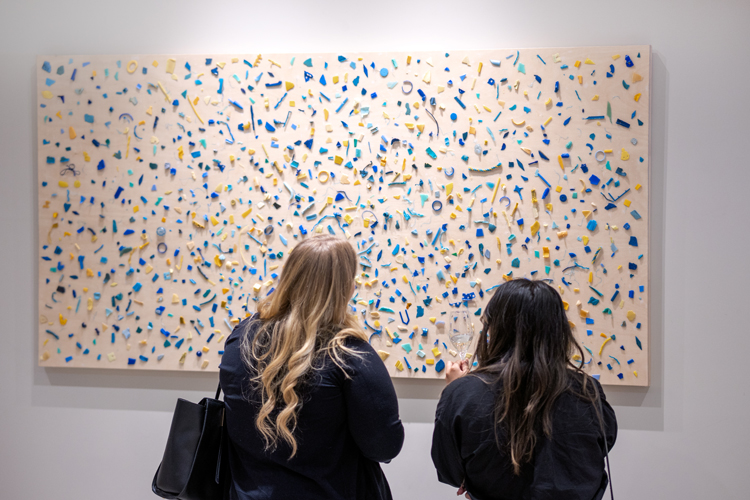 Among these many in-house initiatives to support the eco-system, Voco's satiny bed linens are unexpectedly woven from recycled plastic and are approved by the Better Cotton Initiative. So you're actually slumbering atop discarded plastic bottles; though the fussiest of princess-and-the-pea sleepers could never tell. For a limited time, when these "linens" become torn or are otherwise no longer able to be used, they are being stretched and framed into hand-crafted art canvases for guests choosing Voco's 'Sustainable Sip & Paint' experience.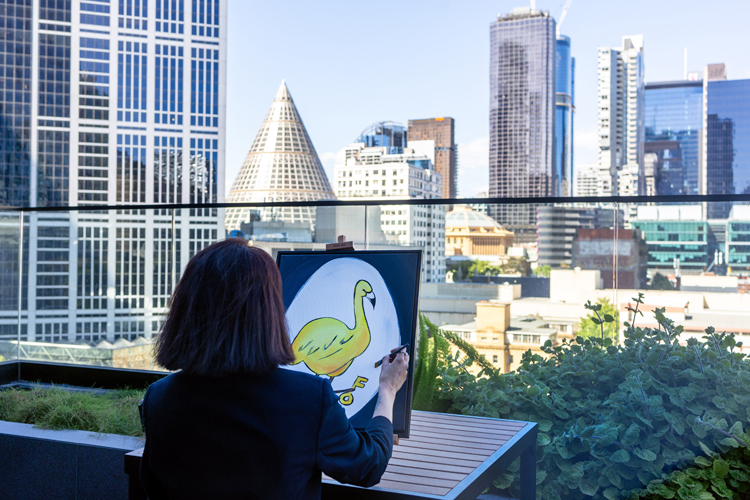 In collaboration with Pinot & Picasso studios, this Sustainable Sip & Paint package involves accommodation for two guests in an upgraded premium room, passes to a Pinot & Picasso session (where you'll be guided to paint a unique artwork with drink-in-hand), two of Voco's upcycled linen canvases to take to the art session or use at home, a coffee or spritz cocktail garnished thanks to the hotel's herb garden on arrival, plus inspiration via QR code from John Dahlsen about creating upcycled art for your life.